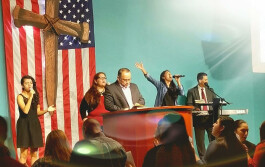 In our Tuesday "Concert of Prayer" services, you can expect to experience the presence of the Holy Spirit,as the congregation in one mind and accord enters a heavenly experience through spiritual worship.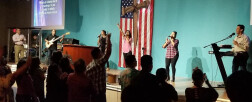 The evidence that the Holy Spirit has responded, is through the manifestation of divine healing, deliverance from oppression, breakthroughs, comfort, and answered prayers. We like to say, "this is where you meet God face to face".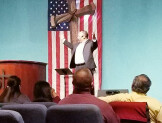 In our Sunday Church Services you can expect to receive greater understanding of the bible. As our Senior Pastor David often says, " The bible is written in covenant language. If you don't understand covenant, then you will find it hard to comprehend it. The bible is a record of covenants written by a Covenant minded God to His covenant people. Covenant is living life by the strength of another."

Our preaching and teaching is not just for the purpose of transferring information, but also for impartation of the "truth that sets us free".
In this service we seek to learn to live the following scripture.
Ephesians 6:10 Finally, my brethren, be strong in the Lord and in the power of His might.